50KW Natural Gas Generator
Introduction to natural gas generator set
The main fuels of Weifang RONSUN Power Natural Gas Generator Unit are pipeline natural gas, oilfield associated gas, liquefied natural gas (LNG), compressed natural gas (CNG), etc., which are widely used in oil fields and regions rich in natural gas resources. The machine can be used as power and electric equipment for oil fields and local enterprises due to its quick start, convenient operation, complete protection system and advanced economic indicators.
Requirements of generator set for natural gas
The content of methane (CH4) in natural gas shall be ≥ 75%, and the calorific value of natural gas shall be above 31.4Mj/m3 ;

The intake pressure of naturally aspirated natural gas generator unit is within the range of 10~100Kpa, i.e. 0.1~1bar; The inlet pressure of supercharged natural gas generator set is 100~400Kpa, that is, 1~4bar. If it exceeds the corresponding pressure range, a pressure reducer shall be selected according to the pressure ;

The natural gas shall be subject to necessary dust removal, dehydration and desulfurization treatment, in which the sulfur content shall be less than 0.2g/m3 and the H2S content shall be less than or equal to 20mg/m3; The particle size of impurities is less than 5 microns; The impurity content is less than 30mg/m3 .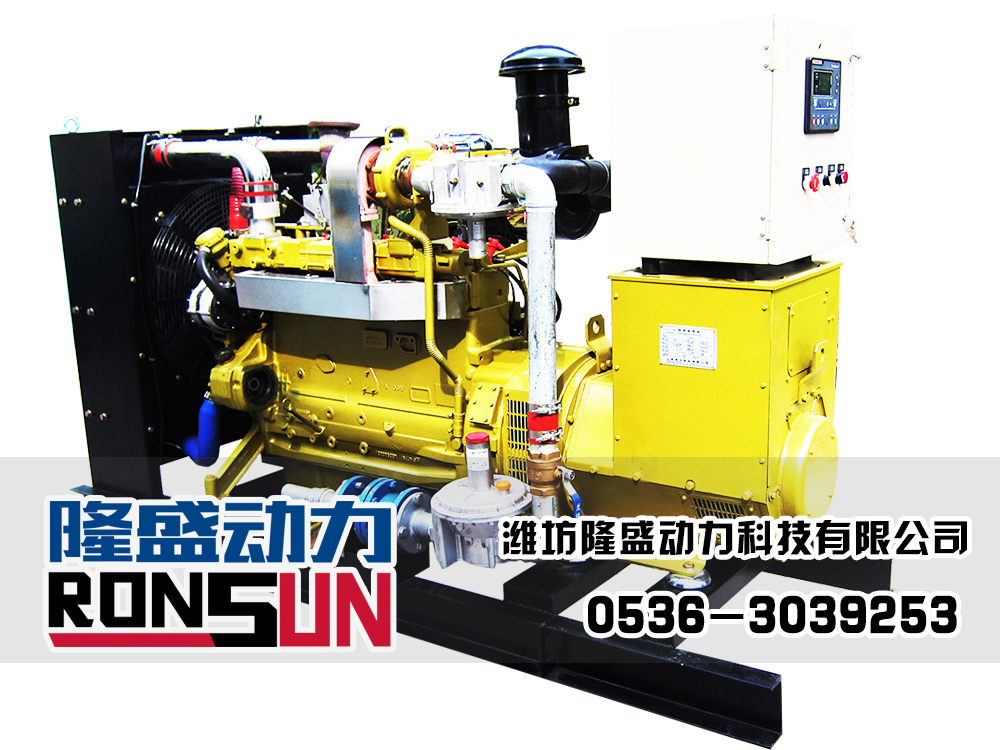 Technical parameters of generator set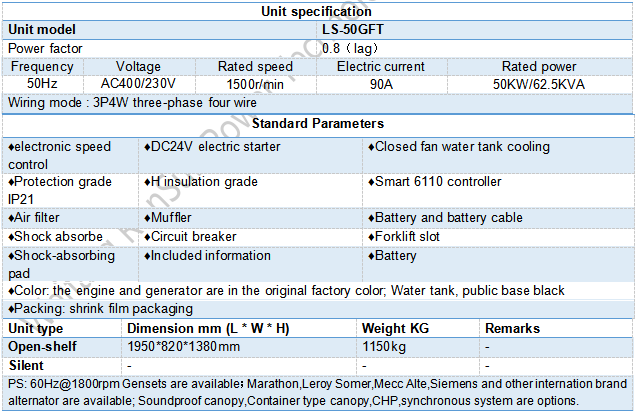 Technical parameters of engine